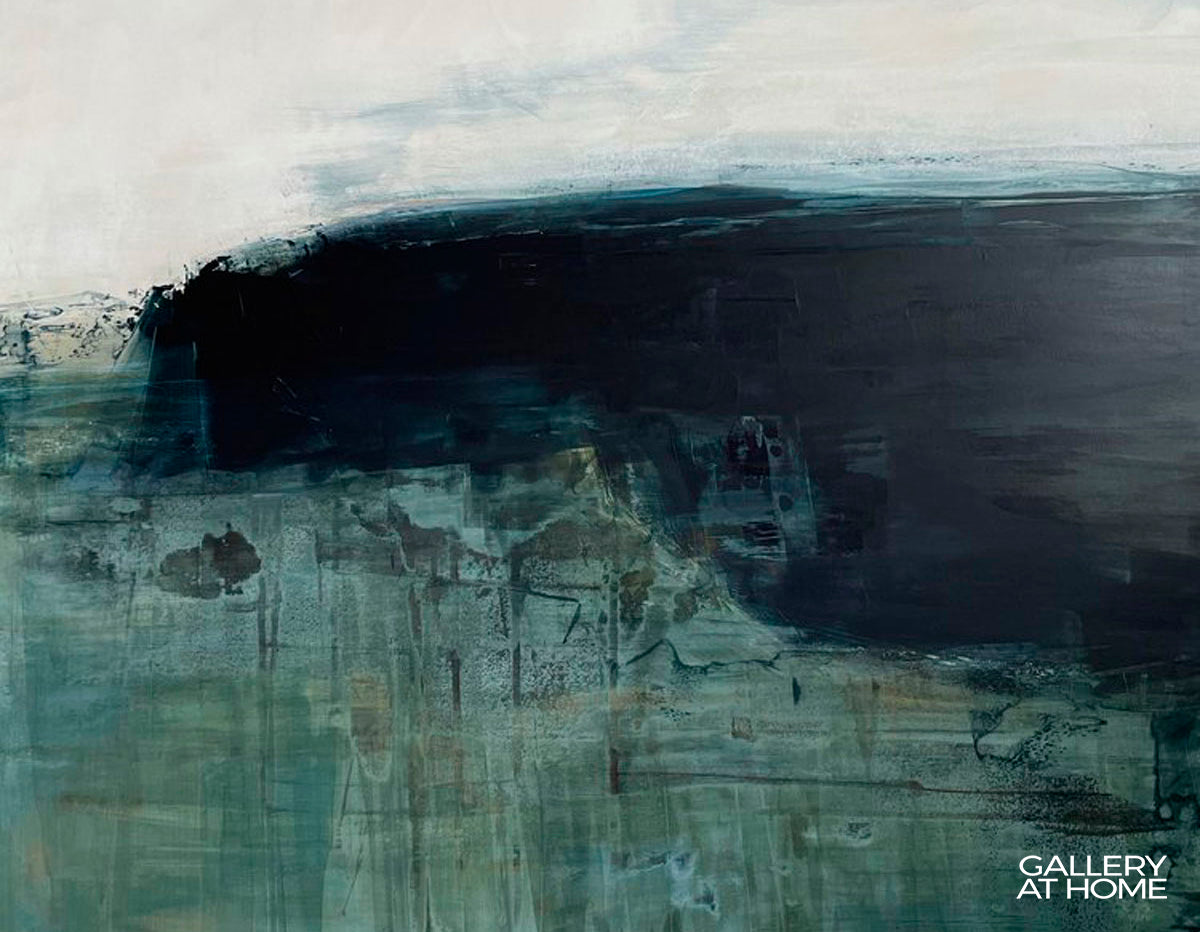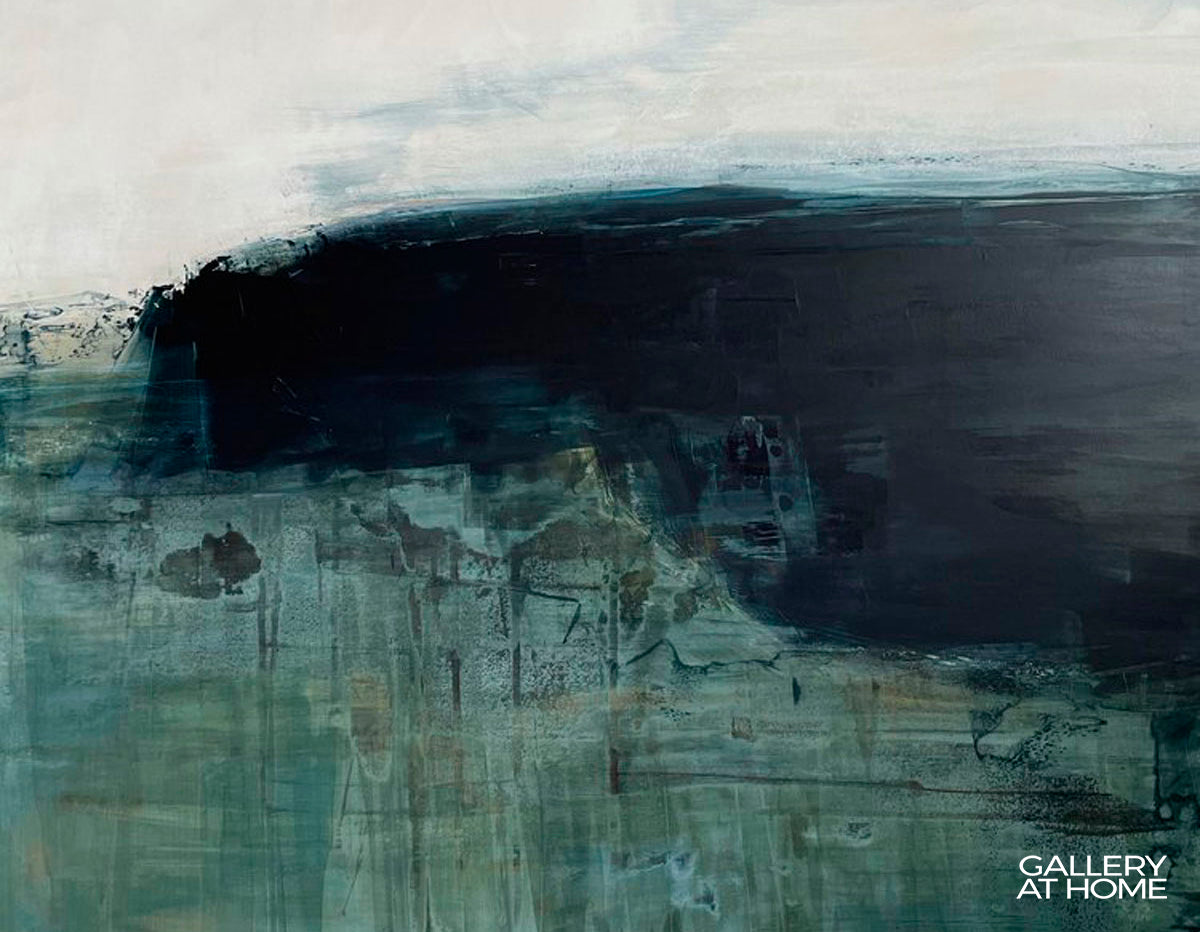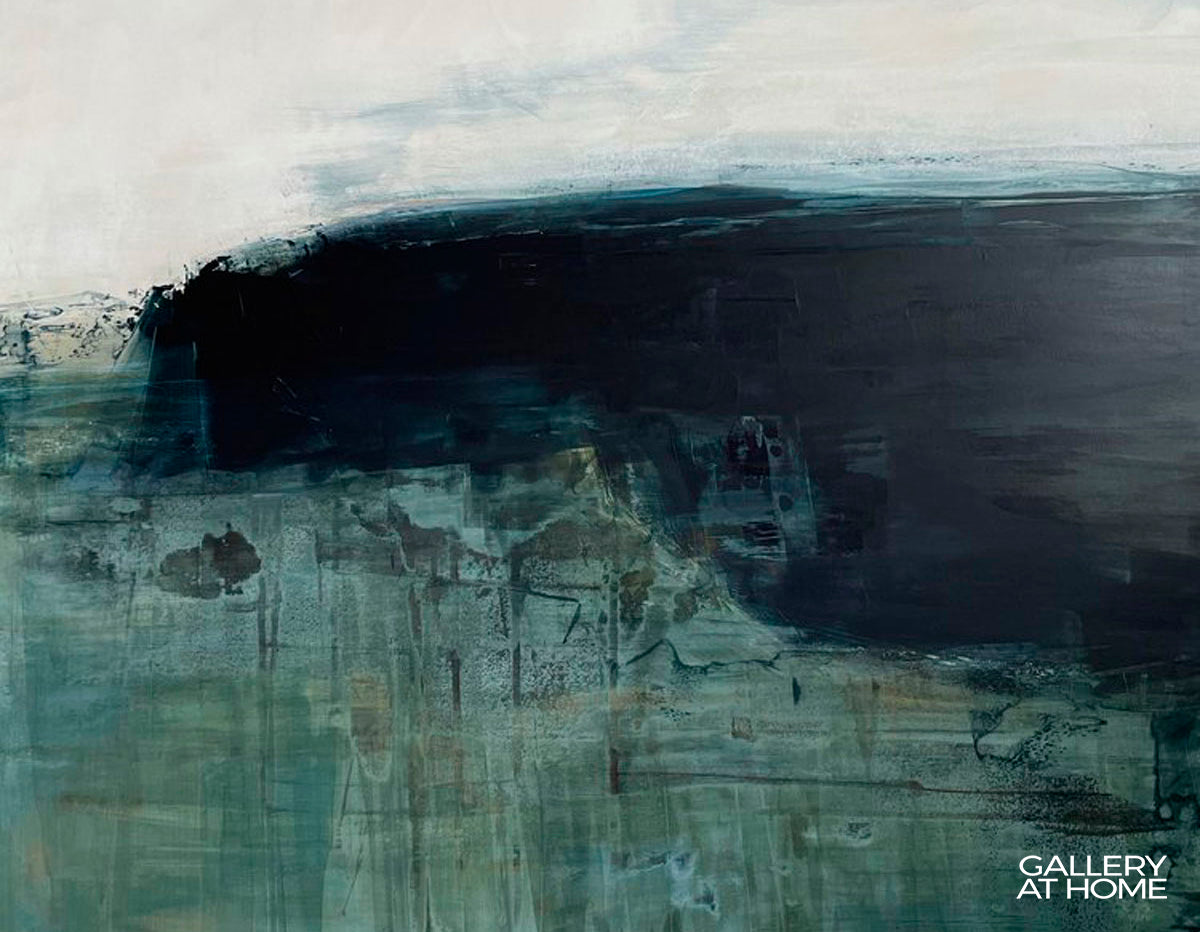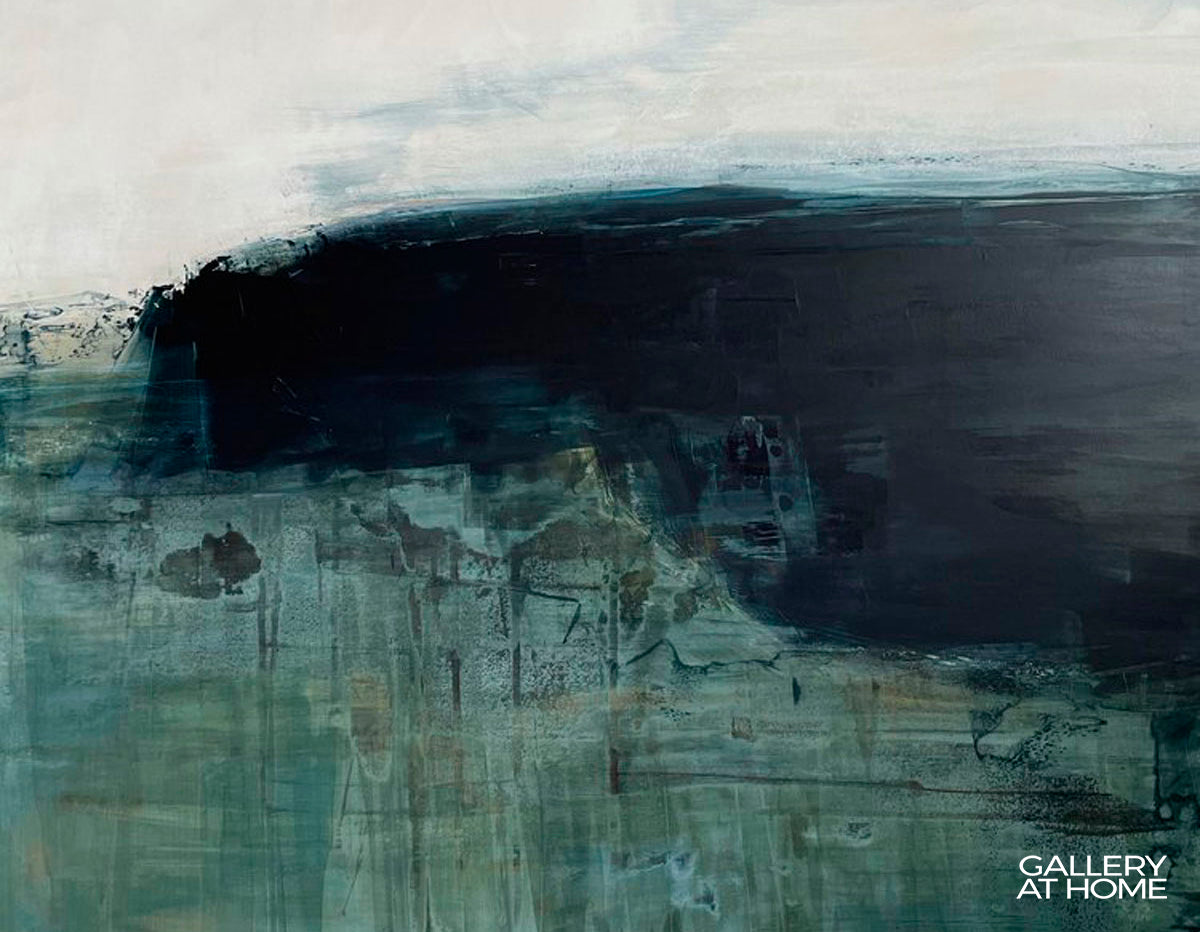 Same Difference
Taking as inspiration the post industrial mining sites of Titterstone Clee, Shropshire, and Blorenge, Monmouthshire. Shropshire being a site of dolerite mining and the Blorenge site seeing the mining of ironstone and limestone, we have used our individual sensitivities to bring you our vision of these places.
Zoe Taylor - paintings
"Landscape, and that division of above and below a horizon, with a blurring between is what interests me. A timeless longing to see across from high places to lands farther off.
A mining landscape further sees that division of above and below. Lands now quiet after workings have ceased. Lands of lost peoples, lost voices, lost song and camaraderie, lost homes as villages have died with loss of income and no need to keep the homes of the old families. A melancholy to listen for between the evidence of a past life.  These places have a dark connection, taking the local place names of Dhustone at Clee from the Welsh du meaning black so therefore black stone, where you will find workings full of dark waters and Pwll Du on the hills of Blorenge also referencing black water pools.
These paintings have been made in the studio following sketches made in the field. Repeatedly looking and making notes of specific areas brings a familiarity with line that then takes on it's own life as I make the work. I have emphasised the above and below with strong contrasted colour. Keeping the sky a simple backdrop to the land. A limited palette of Prussian blue, bone black, transparent red iron oxide and transparent yellow iron oxide, the pigments adding a nod to the industry from the land.
Often process led, my pieces are never a true depiction of what you will see if you stand in the landscape but a feel of the places. I hope that these paintings will still speak to the viewer without the specific context of man's intervention. Our country has no place untouched by man's hand. These lost places are beautiful in their own right."
Nik Taylor - photography
"My black and white photography has fed well off these industrial landscapes. Initially, I look for the elements of human presence and their impact on the landscape. A love of high contrast and dark work - the highlights of flower or light on stone catching my eye and holding my interest. Dark islands in reflecting pools of dark waters; these have become silent places, abandoned and empty. Links between the present and the past, tying the timeline of history. Intimate, tight images that ask you to peer and share my vision.
The work was made on two very simple Holga cameras with black and white film. The cameras have no aperture or shutter control and a very limited focus ability. Each roll of film was home processed, scanned and edited in Lightroom. Printed on fibre papers to bring the natural into the work, these are 1/1 pieces, no editions will be printed."