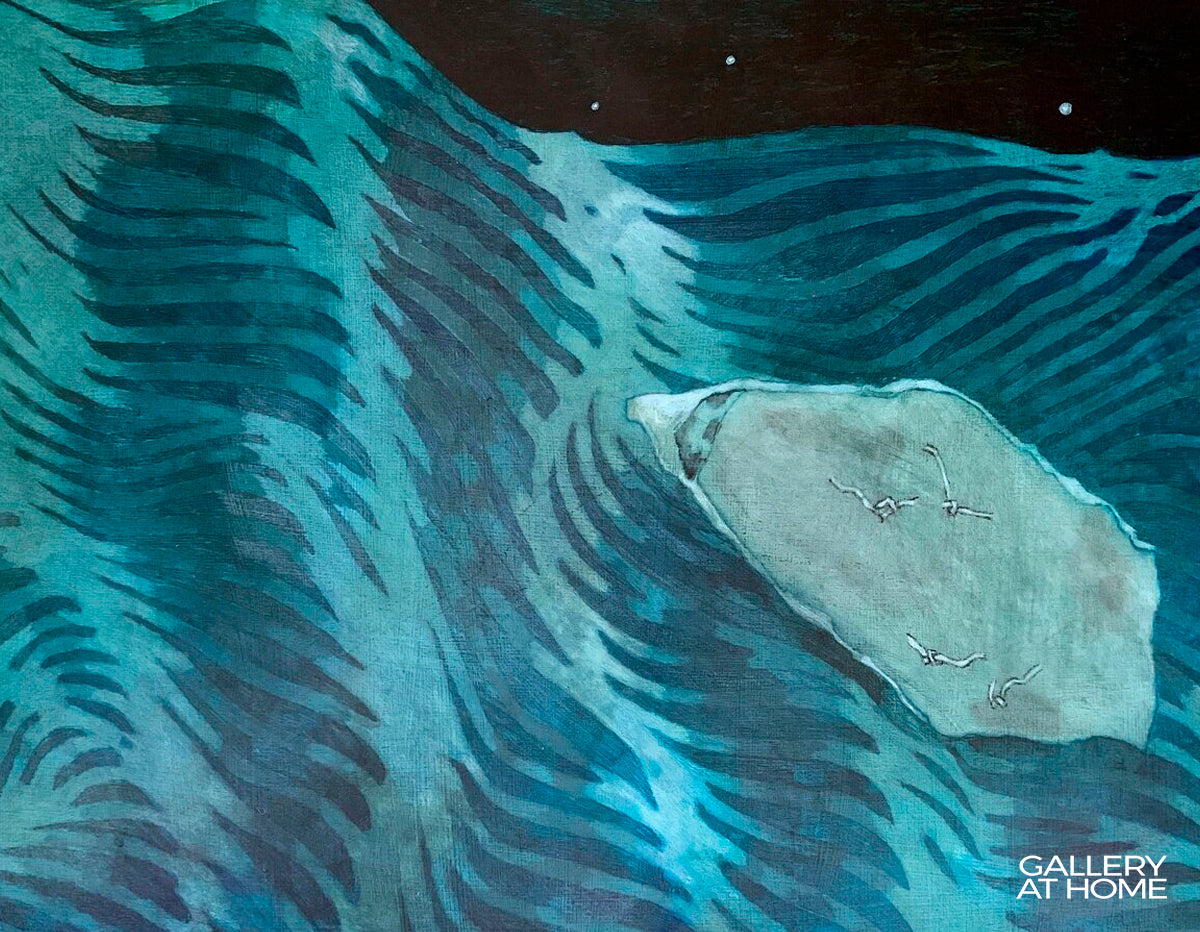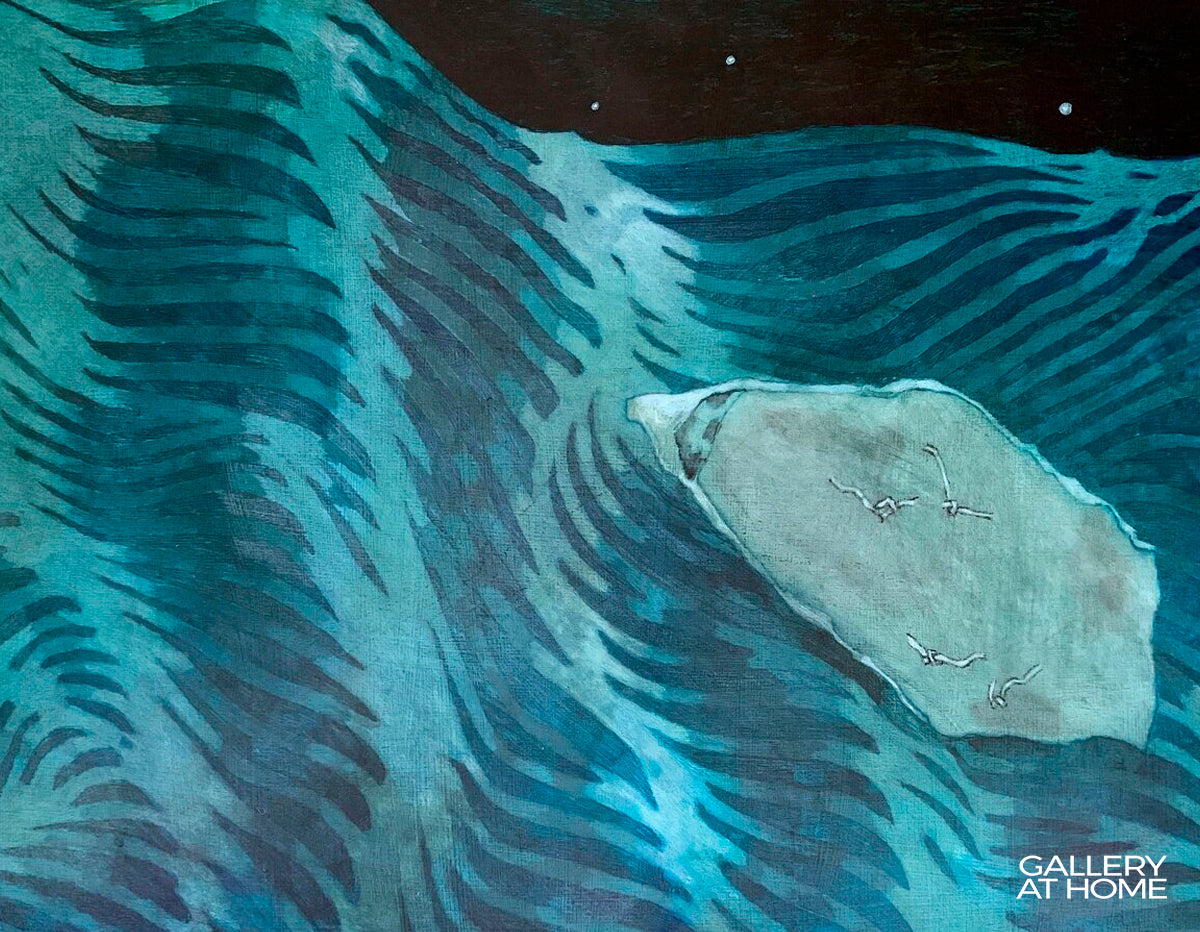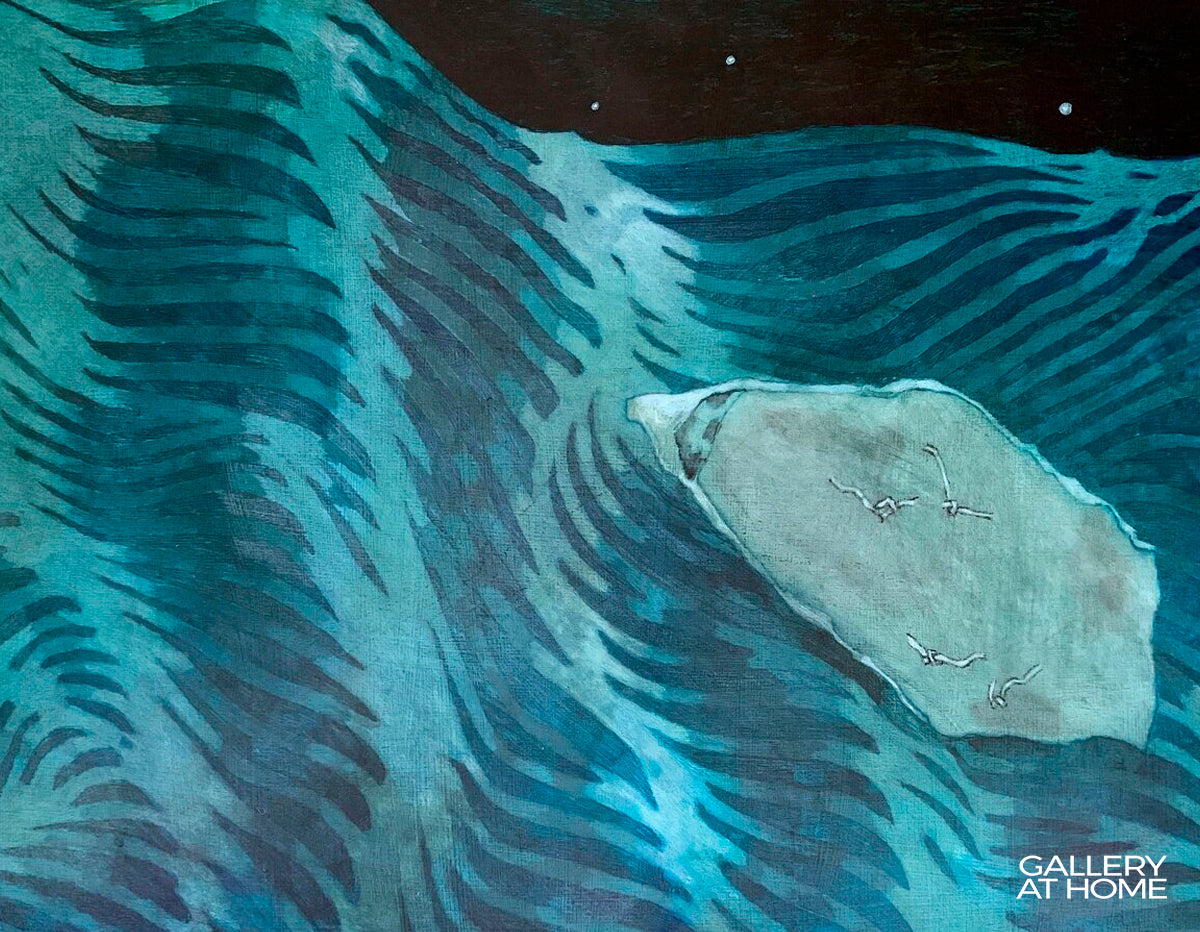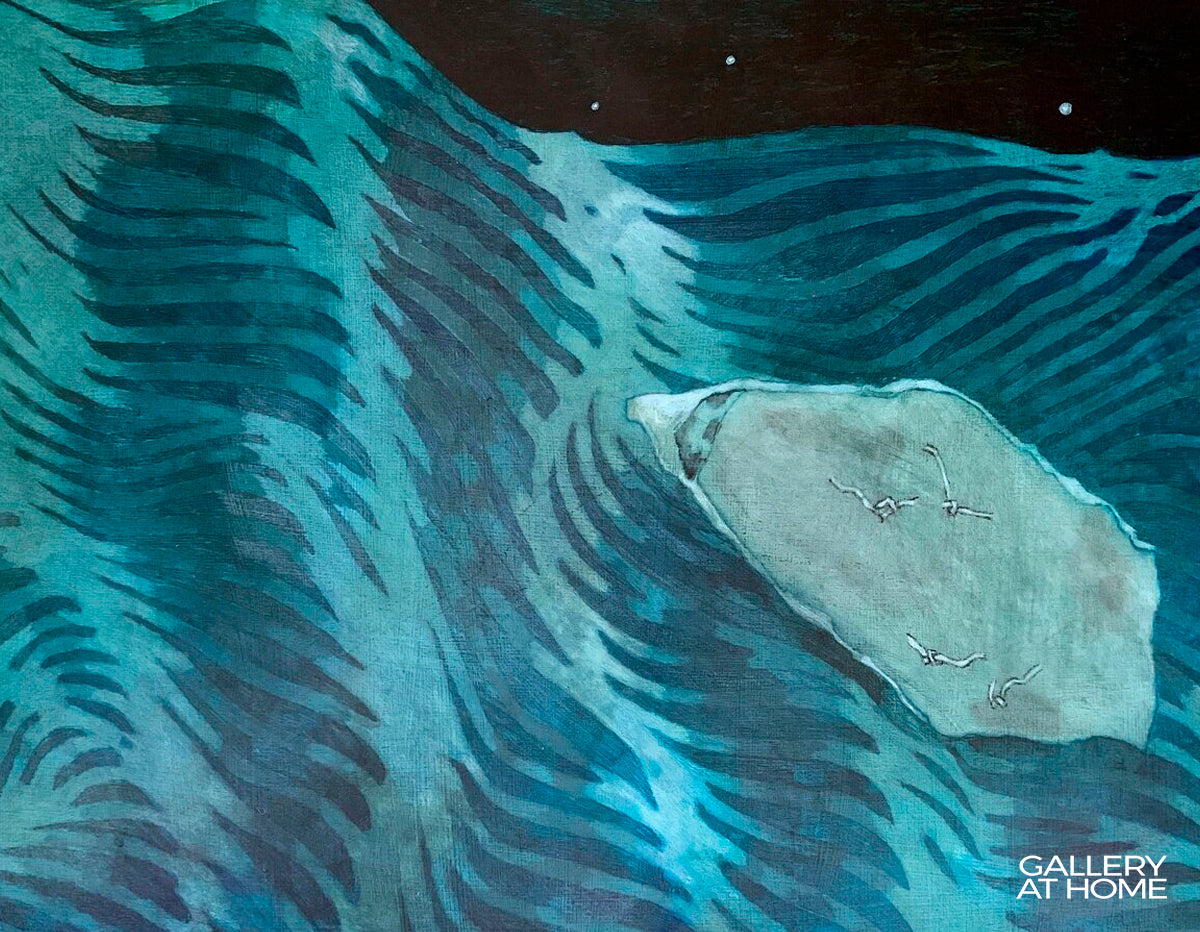 A Surreal Conversation
PHILIPPA ROBBINS
&
JANE BENNETT
OCTOBER 2020 
A Surreal Conversation between two well established artists - the strange and beautiful work of Philippa Robbins and the beguiling portraits and landscapes of Jane Bennett. Whispers and murmurs, provocative and enigmatic, emotive and challenging. Their differences and yet shared sense of isolation, surreal floating figures and ephemeral landscapes unite this combined collection of work into a cohesive narrative of our strange and eerie time.
Philippa Robbins
Born in London in 1964, Philippa now lives and works in Wales. She studied at La Salle SIA, Singapore and then at Cardiff College of Art. Her work has been exhibited widely, nationally and internationally, in both solo and group shows.
Philippa's paintings are hard won and emerge after much editing and process.
"I came to painting through drawing and an early deep immersion in photography, so that when I started to make paintings I did so with a photographers eye. Although that initial perspective has never left my work; it is how I like to understand my world. I often paint my subjects out of their usual context or in isolation, within a narrow depth of field, which stills them and opens them to scrutiny. The work on show was all made during lockdown - the urchin shell representing isolation in ones own environment - like a hermit crab, expanding to fit its space, a comfortable place but a fragile and unknown one. A sometimes anxious place."
Jane Bennett
Much of Jane Bennett's work is inspired by the ever changing hills and skies of the Brecon Beacons where she lives and works, and by visits to the coast of West Wales. These pieces are more about a sense of place rather than a faithfully reproduced view. Similarly the figure paintings, although derived from photographs, are altered and manipulated in an attempt to create atmosphere often removing the figures from their original context, floating in isolated space.
Jane Bennett studied Art at Leicester College of Education, Cardiff College of Art and more recently completed an MA at Swansea College of Art.