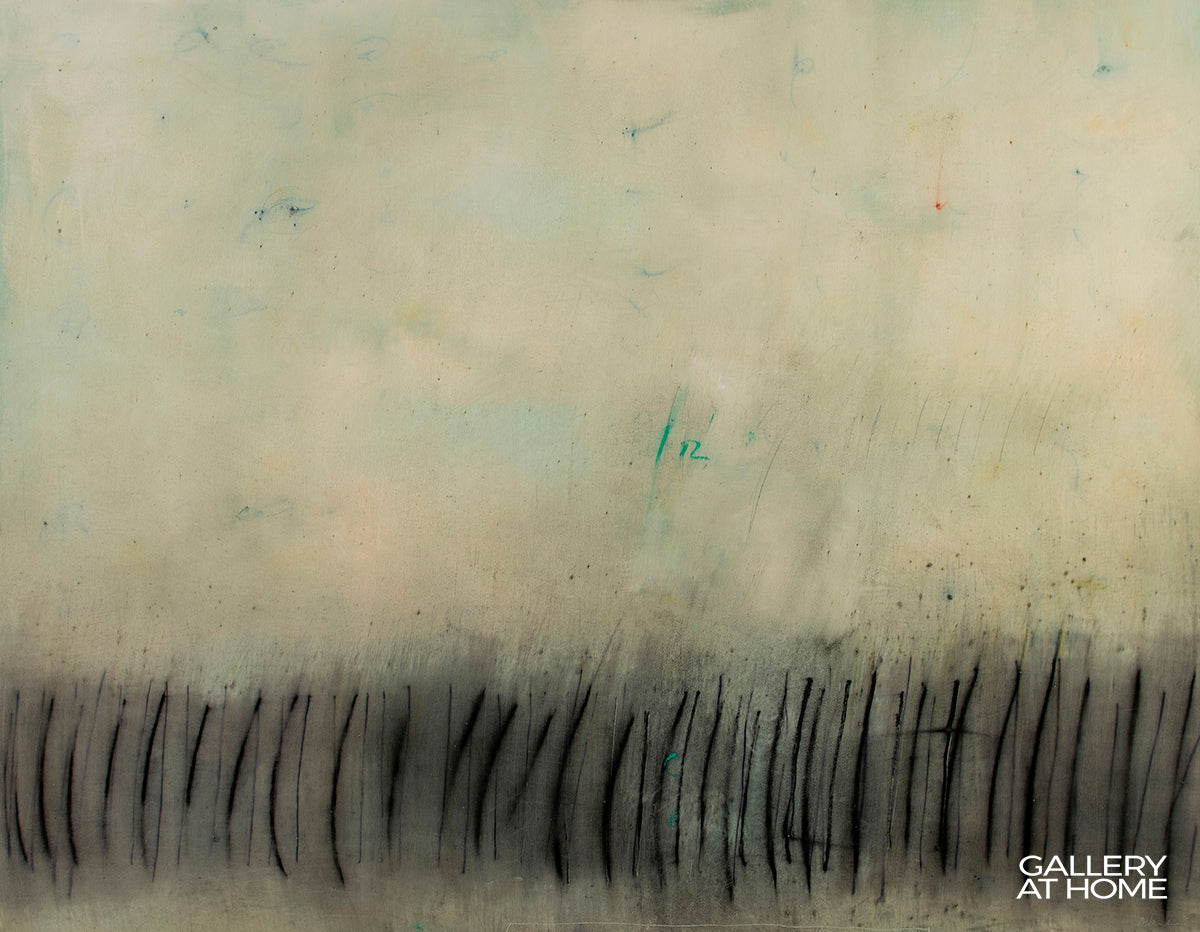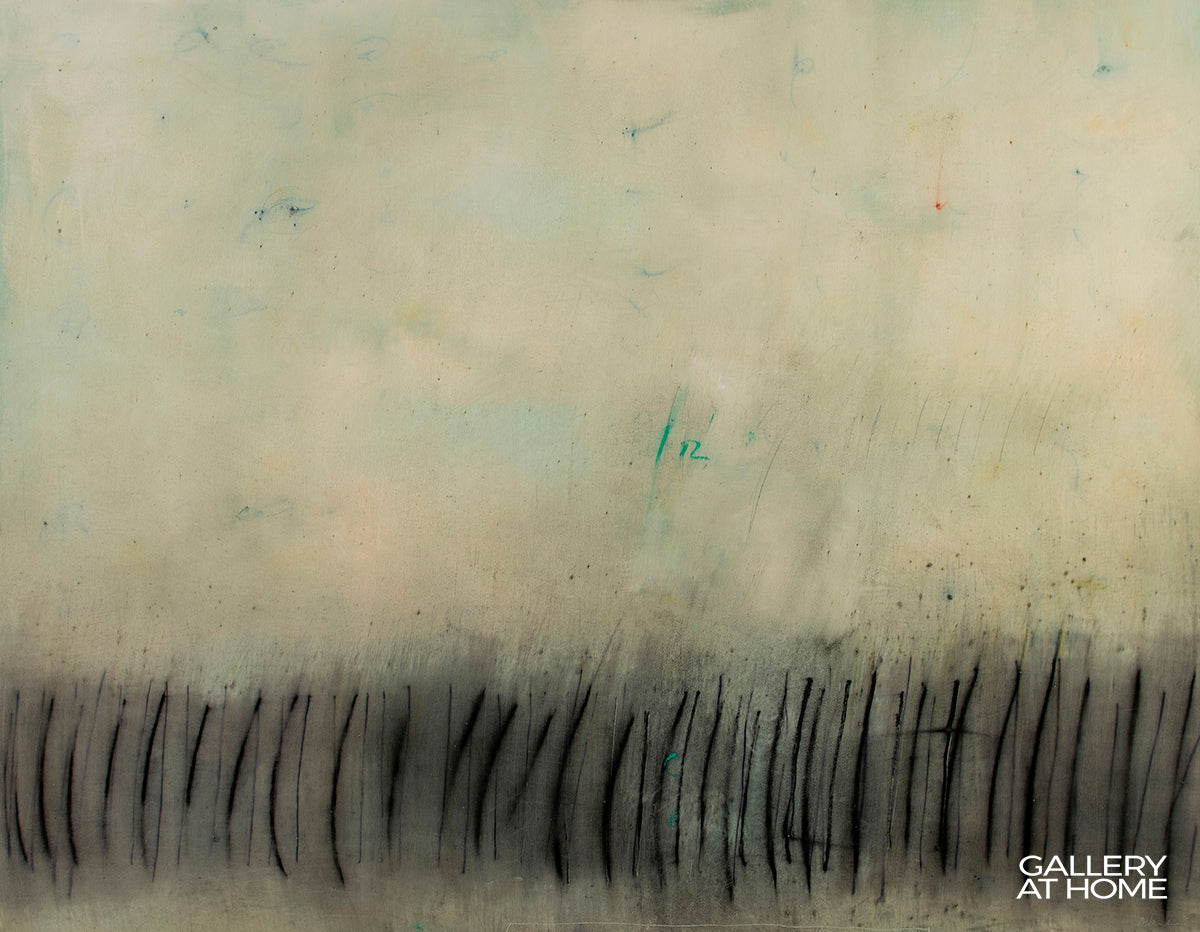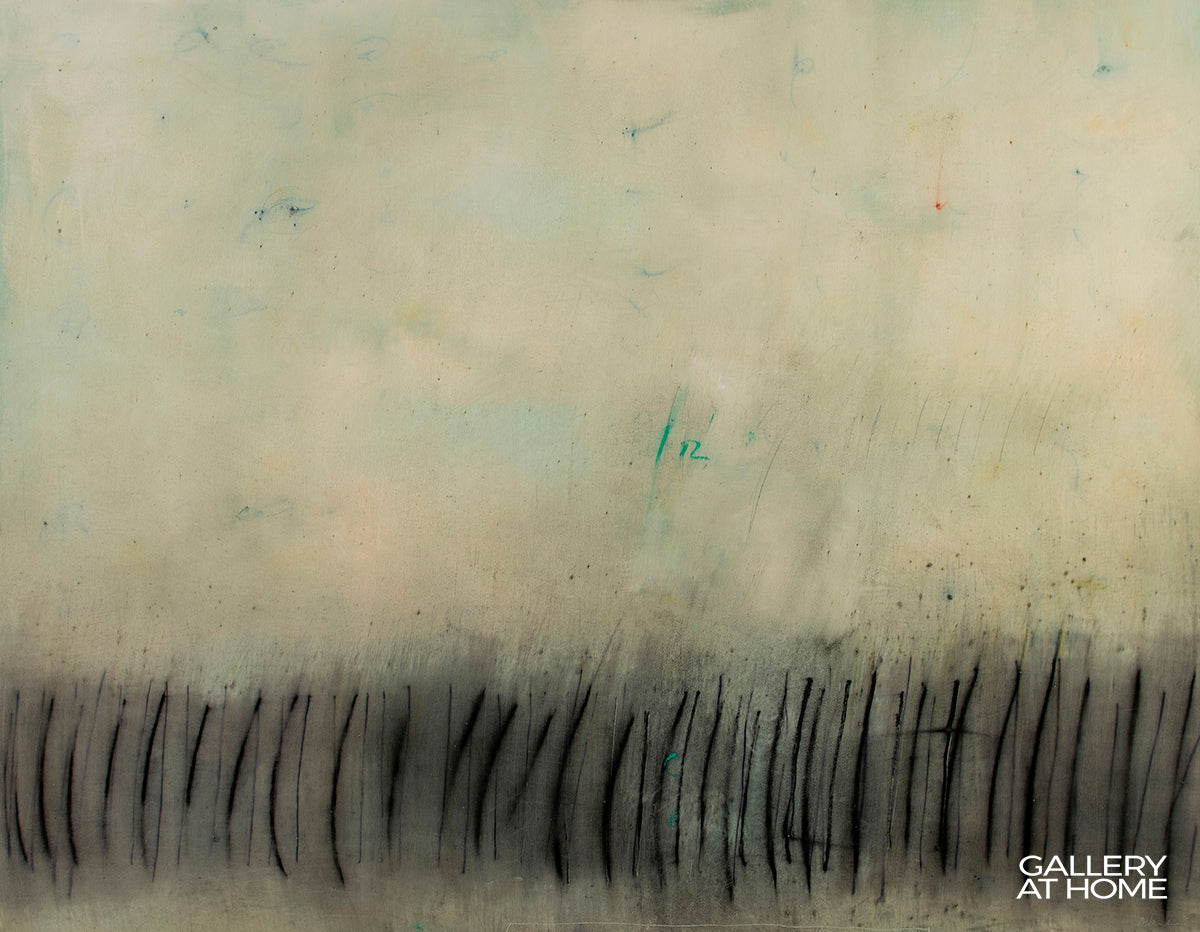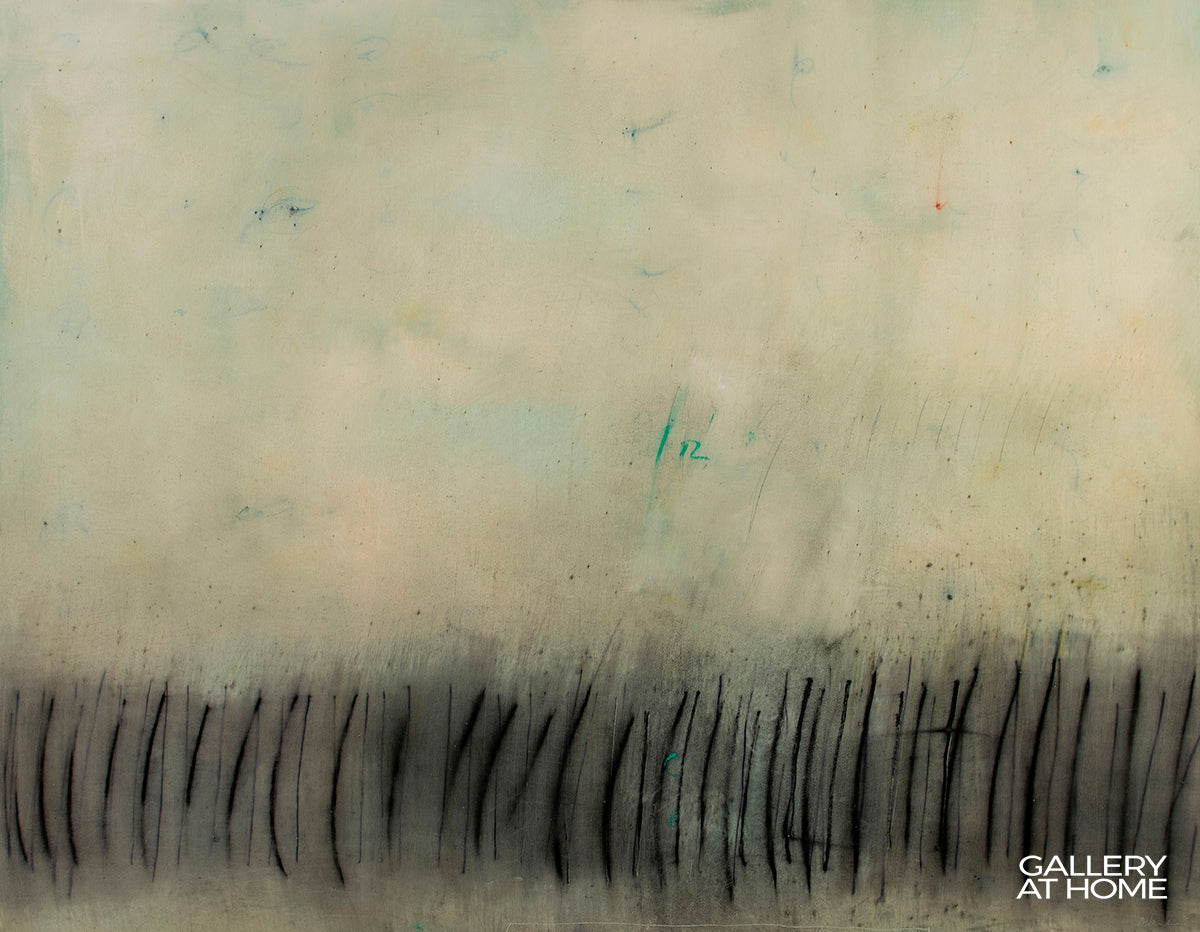 Just Now
RICHARD WHADCOCK
APRIL 2023
Richard Whadcock is one of the UK's leading atmospheric landscape painters. He studied on a general fine art course at Bristol Art College from 86-89 followed by a Masters Degree in Printmaking at the Royal College of Art from 89-91 working in intaglio and and in lithography. Printmaking's structure has found its way into his approach to painting from the preparation of a painted surface, hand wiping etching plates to hand wiping paintings. His paring down of everything that is insignificant to the bare essentials is synonymous with his work. Whadcocks influences are Cy Twombly, Robert Motherwell, Milton Avery to Vermeer, Turner and Rembrandt, and these influences, and the handling of dark to light and the gestural nature of his mark making combine to make very powerful and evocative paintings. 
Richard was invited to stay at Cill Rialaig, artists residences, in Kerry. Its strong influence is prominent in his paintings, returning every year since. Closer to home the South Downs and Sussex coastline have always been inspiration for the paintings, and they endeavour to capture the light and atmosphere that sculpts the landscape. Recent visits to Portugal and Italy have also reawakened the connections with the urban landscape finding visual links between the two. The passing of time leaving its mark on both landscapes which are then fed into the paintings and drawings.
It is the amorphic nature of the landscape that Whadcock is looking to capture, the sense of a landscape coming into being with a suffusion of early light or the transient passing of dusk. A bleached out intensity of light on a horizon where the focal point disappears. A floating gaze, a hazy view. Familiar details can be expunged by a coastal mist, smudged away by a downpour or bleached out by intense low morning or evening sun. It is these transitions from one state to another that the paintings are dealing with, small periods of time past, not really a singular moment as such. The evocation of a place, perhaps in ones memories of somewhere you have been to or imagined. Recalling a feeling and a sense of place in a singular moment in time. Just Now. 
Whadcock shows widely in the UK and USA.